ARE YOU AN MVP?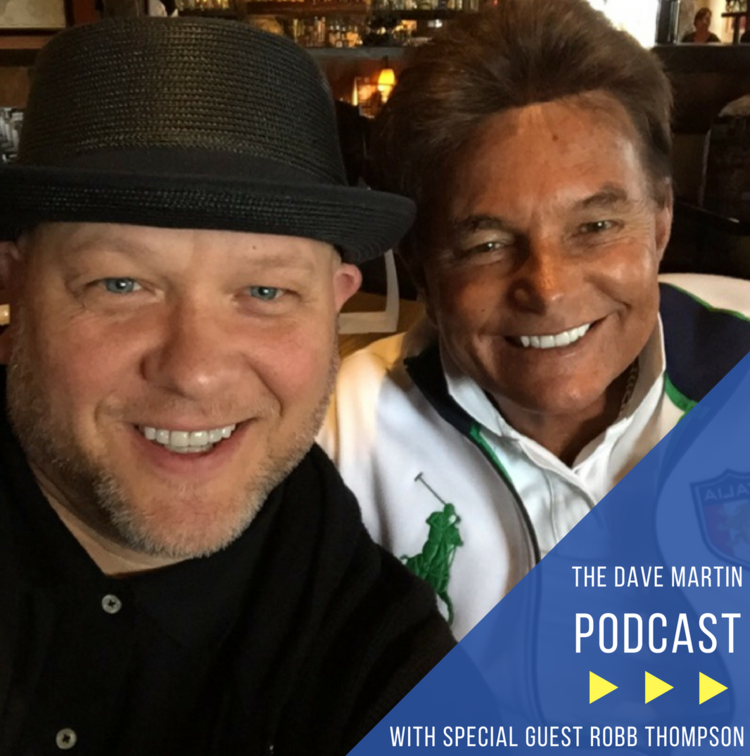 Dr. Dave Martin interviews Dr. Robb Thompson.
This week I had the opportunity to talk with Dr. Robb Thompson, author, corporate speaker, trainer, and pastor. (Be sure to listen to this week's podcast for our discussion on how to be a valuable team player.)
In life, there are people who stand out from the crowd, people who earn the title of Most Valuable
Player. How to you become this exceptional person? How do you align yourself to have the qualities and skills that make you a desired member of any organization or of any relationship? My discussion with Dr. Robb Thompson will show you the keys to becoming an MVP in life.
There will always be room for the person who understands how to be a valuable team player. There is a stopping point in every career and in every relationship for the person who refuses to be a team player. Basically, if you live from the perspective of what other people can do for you instead of how you can contribute, you will find yourself at a standstill, frustrated, and blaming others.
The number one key to being valuable in the life of another is to be a problem solver. A problem
solver will solve the problems that others face. They will solve the problems that others are refusing to face. They will solve the problems that people are attempting to ignore. They will solve the problem when other people are saying, "It's not my job. It's not my responsibility. That isn't what I'm paid to do." A person that is a problem solver will step in and do what others will not.
The time you spend thinking about what other people need will give you two advantages:

1. You will forget about your own needs and will stop focusing on what you believe you are missing
2. You will find that everyone needs you, and you will find your place in a rare group of proactive
people who take action and accomplish tasks successfully
Solving problems ultimately turns into great rewards. Sometimes it fills an emotional need, and
sometimes it fills a bank account.
The way to become successful is to begin to solve problems in the life of another person. Throughout history, the people who stand out more than any others are the problem solvers.
Winston Churchill was a problem solver for the British Empire during their darkest days. Abraham Lincoln was a problem solver for America during the time of Civil War. Many examples are seen as we look back and look around, and the people who rise to the top are the ones who can solve the problems that others cannot.
Becoming a problem solver is a choice. You can develop this trait in your own life. Pay attention to what is missing and to what people need, then become the person that people do not have, the person who can propel them forward. There is always room for a person who will solve problems.
For more information and to get Dr. Thompson's free book, visit his website, valuableteamplayers.com.