GOO MORNING, LORD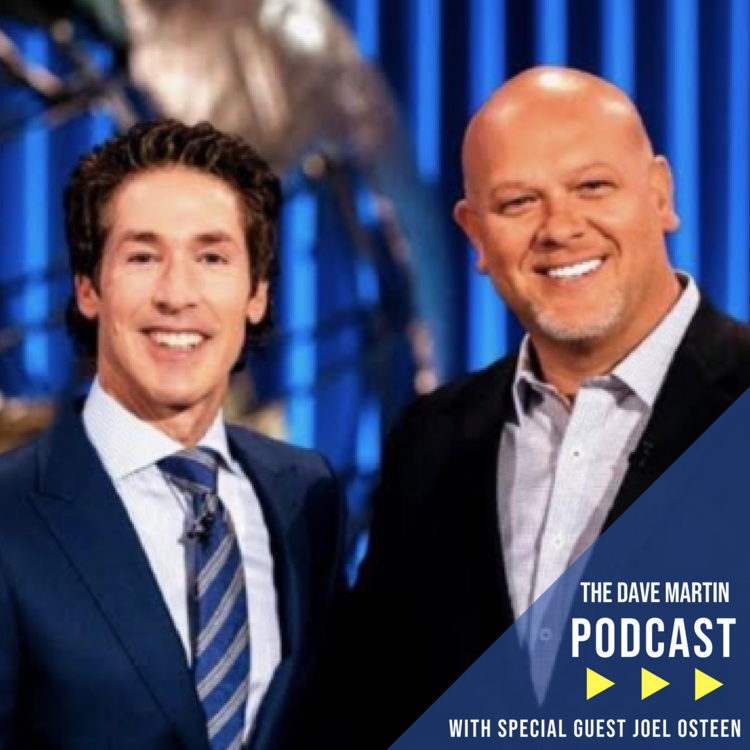 Today, I am sharing a conversation on MINDSET with my friend of many years, Joel Osteen. Joel is the lead pastor of Lakewood Church in Houston, and his televised messages are seen weekly by over 7 million viewers in over 100 countries. Joel is known world-wide for his positive outlook on life.
As we talked, I asked Joel to share what he believes is most helpful in keeping a positive mindset. Joel always has just the right words and they are always reinforced by his personal optimism. I am blessed by his friendship.

Dr. Dave: Joel, I have a special condition called Reverse Paranoia. It's the constant feeling that people want to do good to me, to bless me, and to show me favor!
Joel Osteen: I love it! I think we should expect good things. Your life draws in what you are constantly expecting. Dream big dreams. Expect God to do things beyond your own ability.
I encourage you with this. You would not be alive unless God had another victory in front of you. We all hit setbacks, and sometimes we get stuck and we think life will never get any better. Don't adopt that mindset. Get up every morning believing this could be your day for a breakthrough, a promotion, a healing – whatever you are praying about and believing for. Life should keep on getting better and better.
Dr. Dave: How do you keep a good attitude? It takes a lot of work, so how do people work on keeping a positive mindset in life?
Joel Osteen: It is a daily choice we make. You have to get up in the morning and make a daily choice to be positive. How you start the day plays a huge role in what your day will become. Before you have a lot of negative influences intrude into your morning, it's better to make the choice and say, "I'm excited about today. I'm grateful to be alive."
I've found that if you find something to be grateful for, the day will go better. Even though there may be struggles in your life, being positive is a choice you must make.
Dr. Dave: Yes, every day you have a choice whether to say, "Good morning, Lord!" or "Good Lord,
morning!"
Joel Osteen: Every morning, have something like this playing in your internal dialogue:
I am blessed.
I am prosperous.
I am redeemed,
forgiven,
talented,
creative,
disciplined,
focused,
confident,
secure,
prepared,
qualified,
motivated,
equipped,
empowered,
anointed,
accepted, and
approved.
I am not average.
I am not mediocre.
I am a child of the Most High God.
My best days are still out in front of me.
We're going to keep praying for you and believing God's very best for you and your family and
your business.
Keep looking ahead; keep your mind fixed on the positive. This is the how you start making the rest of your life the best of your life.

To hear more truth from Joel Osteen, listen to this week's podcast, Dave Martin's Success Made Simple.