BIG DREAMS TAKE MORE COURAGE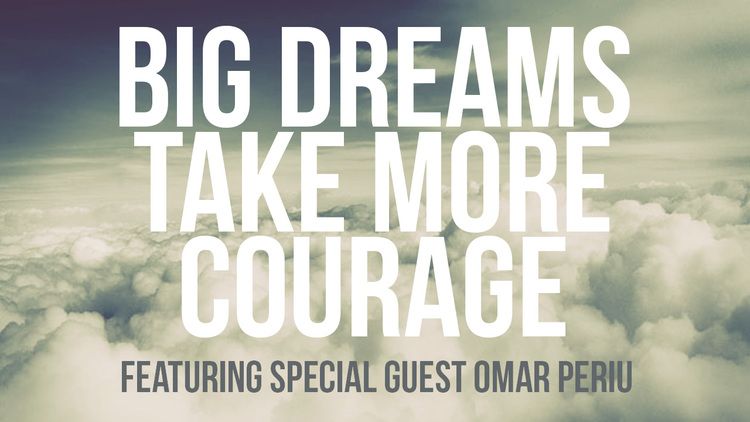 A few weeks ago I was able to sit down with one of my friends Omar Periu and talk about the subject of Courage. Omar has truly lived a life of courage and would not be where he is today without it.
His story is marked with courage from the very beginning and I believe what he shares in these few minutes will inspire you and encourage you to pursue bigger dreams and have more courage in your own life.
Click here to play or click play below to hear more from Omar. You may also click here to get Omar's free eBook, "Get Fired Up."
---
Don't forget to grab your copy of my new eBook COURAGE. Click here to purchase it now for only $1.99.
---
LISTEN TO THE AUDIO