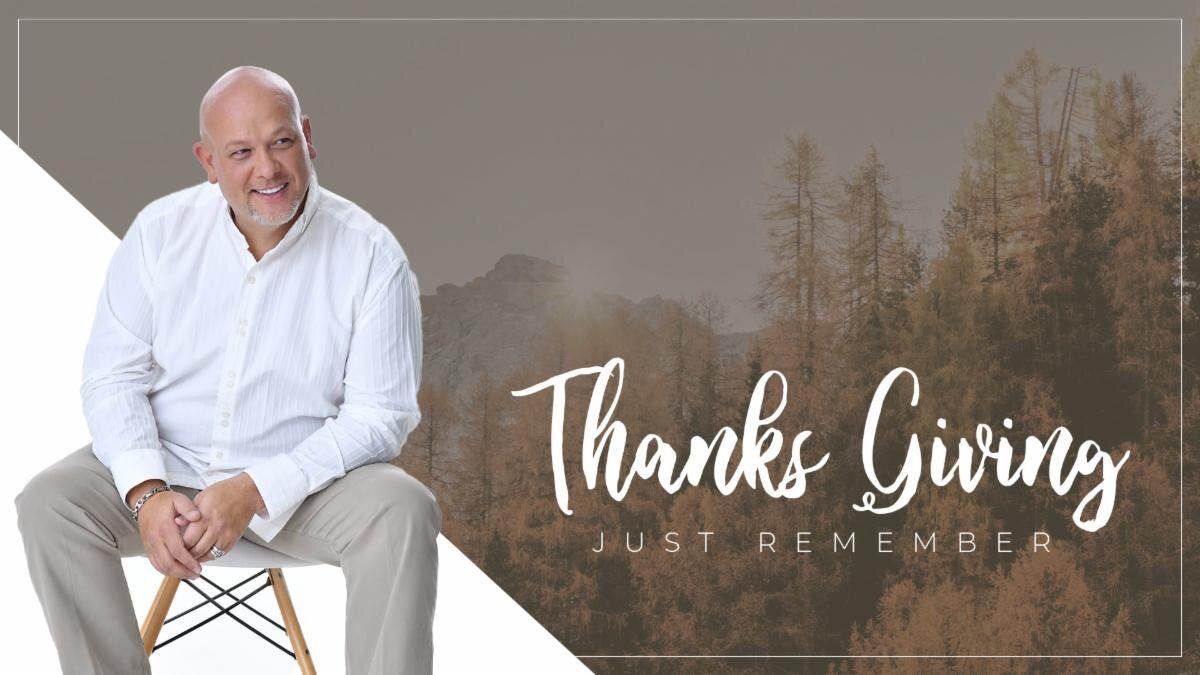 Thanksgiving is about remembering.
When you look back over your life, some of the things you faced at the time you didn't think you could make it through. The obstacle was so large, the break up hurt you so badly, the medical report was so negative you didn't see a way but you made it through. You had help, you had unexpected strength, you prevailed.
When you're in a tough time, you don't see a way out, instead of being discouraged, negative, you can go back and remember how your health turned around. Remember how you were able to launch that business in an unexpected season or with unexpected support. Remember how you got out of trouble when there seemed to be no way.